Summary
The K20 Center's GEAR UP program wants to help you explore career options! This Career Cluster activity will help you think about your skills, personality, and interests to identify which clusters might be a good fit for you when it comes to a career using drones. While your interests will likely change over the years, the Career Cluster Survey is a great place to begin your exploration—but the journey won't end there. You can use what you learn in this survey and apply it to other career activities and exploration.
Overview
During this activity, you will explore drone career cluster interests by completing a survey. After you finish the survey, you will take your results and learn about cluster-specific missions for drone pilots. Then you will investigate a variety of career opportunities within the drone industry that fall within your career clusters. Finally, you will complete a reflection on your learning in an activity called I Used to Think, But Now I Know.
Materials List
Drone Career Cluster Survey Cards (attached; optional)

Drone Career Cluster Online Survey (linked; optional)

Bento Box (attached)

I Used to Think…But Now I Know (attached)

Internet access

Tablet, iPad, or computer

Pen or pencil

Crayons, colored pencils, or markers
What to Do
There are four steps to this Cluster Exploration activity:
Activity #1 - Career Cluster Survey
What is a career cluster? A career cluster is a group of jobs that are similar. If you like one job in a cluster, you will probably find other jobs in that cluster that you like as well.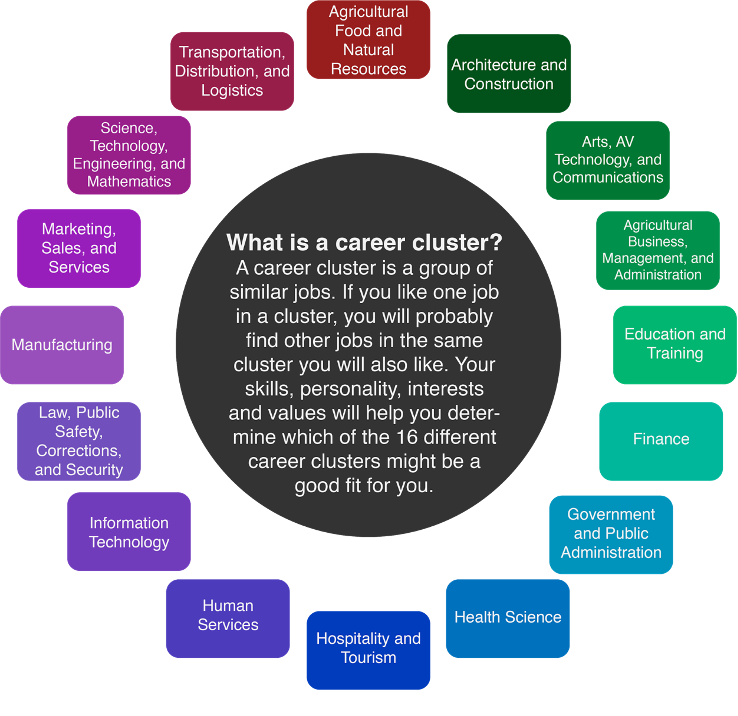 Materials:
A device with internet access

Drones Career Cluster Survey Cards printed -OR- digital
There are two versions for you to choose from:
Career Cluster Survey Cards that you can print out and complete with a pen or pencil. The instructions are below.
Note: If you are unable to access the digital and print versions, use blank paper to track your score.
Note: Your interests may change over time and this survey and these options can be revisited throughout your educational career.
Activity #2 - Exploration Drone
Now that you know what career clusters might be the best fit for your future, you have the opportunity to explore specific missions that drone pilots typically fly in the cluster-related work. 
Materials:
Device with internet access

Bento Box Template
Instructions:
Go to the Drone Jobs Guide.

At the top of the page, read the introduction of the Drone Jobs Guide and watch the video "How much money does a pro drone pilot make?"

Based on your scores from Activity 1, choose your top three career fields that you would like to learn more about.

Read the chapter that matches your first choice (Example: if your top career cluster was Arts, Audio/Visual Technology, and Communications, you would want to read Chapter 6: Drones in Journalism).  

Using the attached Bento Box, a Google Sheet, or your paper, create or attach 5-7 images that are relevant to this chapter and career cluster.

Arrange these images into one of the large squares of your Bento Box.  

In the space provided below your Bento Box, describe each object and explain your reasons for selecting them.

Repeat steps 4-7 for the other top career clusters from Activity 1.

If you finish and want more information, check out the additional resources linked at the end of each chapter on the website.
Activity #3 - Drone Jobs
Being a drone pilot is not the only job you can have in the drone industry - there are a lot of additional needs and careers in this job field! In this activity, explore additional careers that are connected to drones and learn about the education needed and skills required to be successful in one of these jobs.
Materials:
Device with internet access

Bento Box from Activity 2
Instructions:
Go to chapter 14.

Read through and explore career opportunities in chapters 14 and 15. You have the opportunity to explore current job listings at top companies in the drone industry. 

Choose a company that would fit a career clusters that you have already started a Bento Box on. Read about the job opportunities. (Note - these job listings take you directly to the companies' websites. You may have to navigate to the main menu to find their job listings).

Complete the questions in the bottom box of your Bento Box based on the information you read in the chapters.
Extend
Now that you've completed the Drones Career Cluster Survey, reviewed the descriptions of your top three on the Career Cluster Cards, and explored potential jobs in the industry, take a moment to reflect on what you've learned by filling in the I Used to Think… But Now I Know T-Chart.
Materials
Something to write with

A paper copy of the Drones Career Cluster Survey - Extend

T-Chart, or a blank sheet of paper
Instructions: 
Using the attached T-Chart, or a piece of paper, reflect on how your knowledge and understanding of careers with drones has changed.
I Used to Think
Before taking the survey, what career cluster did you think you would fall under?

Before taking the survey, what information did you know about careers using drones?
But Now I Know
What information do you know now that you didn't before?

How has your thinking changed about career opportunities using drones?